Updates from October 2022
Onboarding, improved course list and profile page, statistics section, refactored assignment module, and more.
---
Onboarding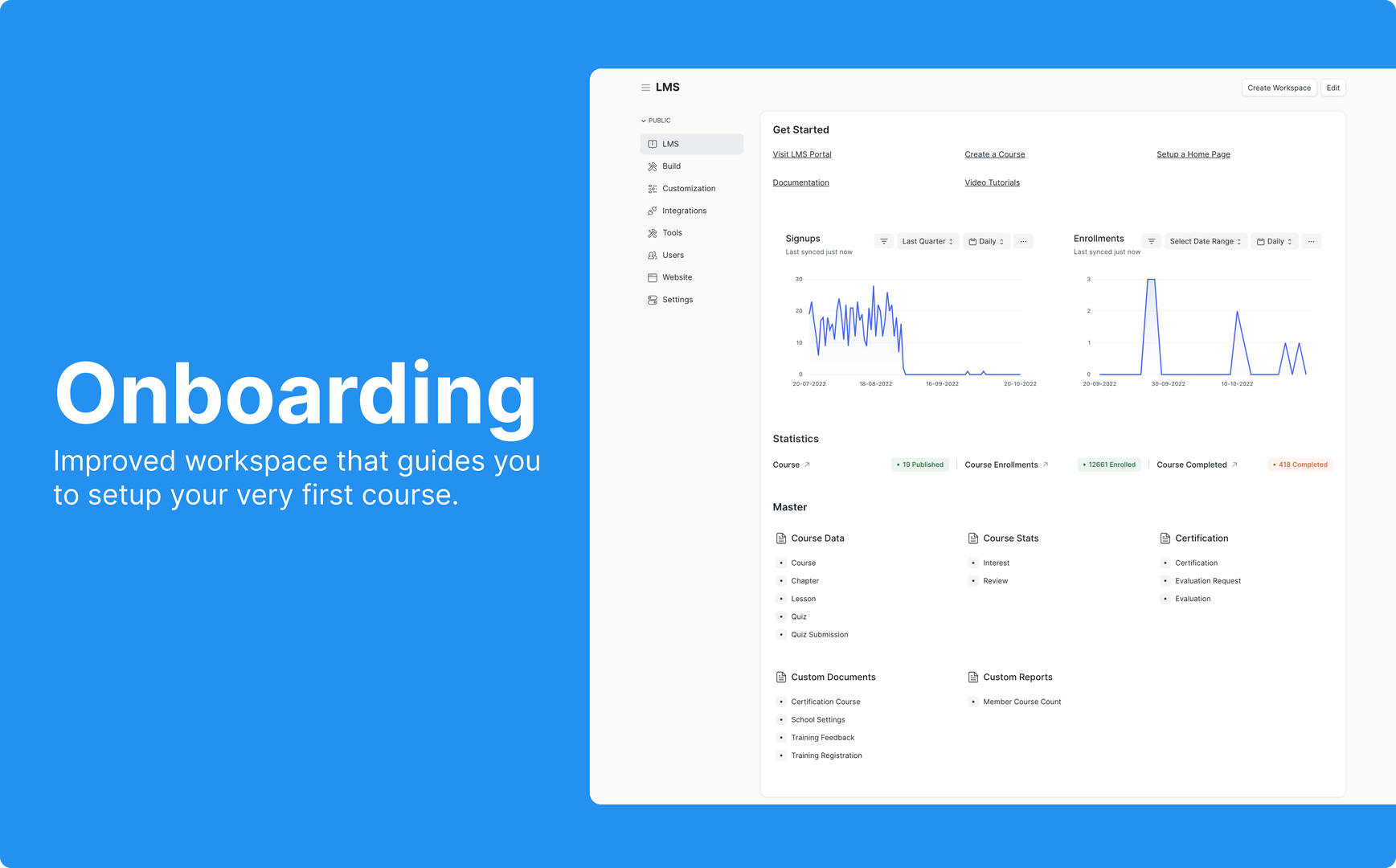 Previously there was no proper onboarding on the LMS. There were pages in place but there was no proper flow to it when the setup wizard was complete. But now there is. Once the Administrator completes the setup wizard and lands on the LMS Workspace, there will be proper links that will redirect them to the necessary portal pages. They can visit the portal from here or directly start creating a new course. Apart from these, they can find links to the documentation of the app and the course about Frappe LMS at Frappe School.
A new chart has also been included which will show the daily signup count of the LMS. Further down a Certification section has also been added which will lead the user to all the doctypes related to certification.
Improved Course List and Profile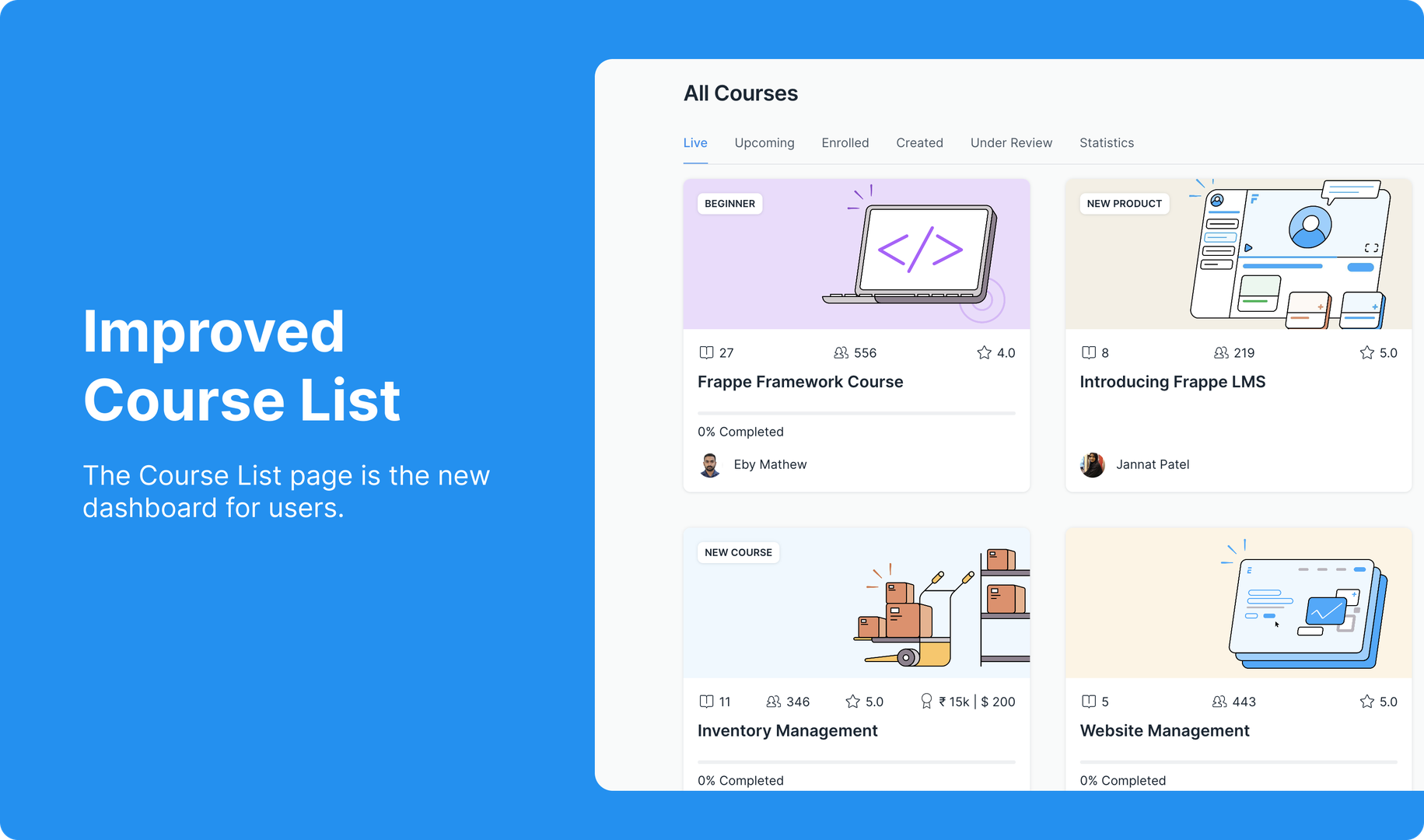 Until last month, LMS had:
A Course List page which used to list down all the Live and Upcoming courses on the LMS
A Dashboard which used to show the courses a user has enrolled in or created and the courses that are under review
A Profile that displayed the user's profile, courses they have created, certificates they achieved, and some user settings.
All the above-mentioned information can be shown in 2 pages. And so now there is no separate dashboard page. The Course List page itself will be the new dashboard. The pages will now show the following information:
The Course List page will have a tab view with tabs for live, upcoming, enrolled, created, and under-review courses.
The Profile page will have tabs for profile information, courses created, certificates, notifications, and user settings.
Statistics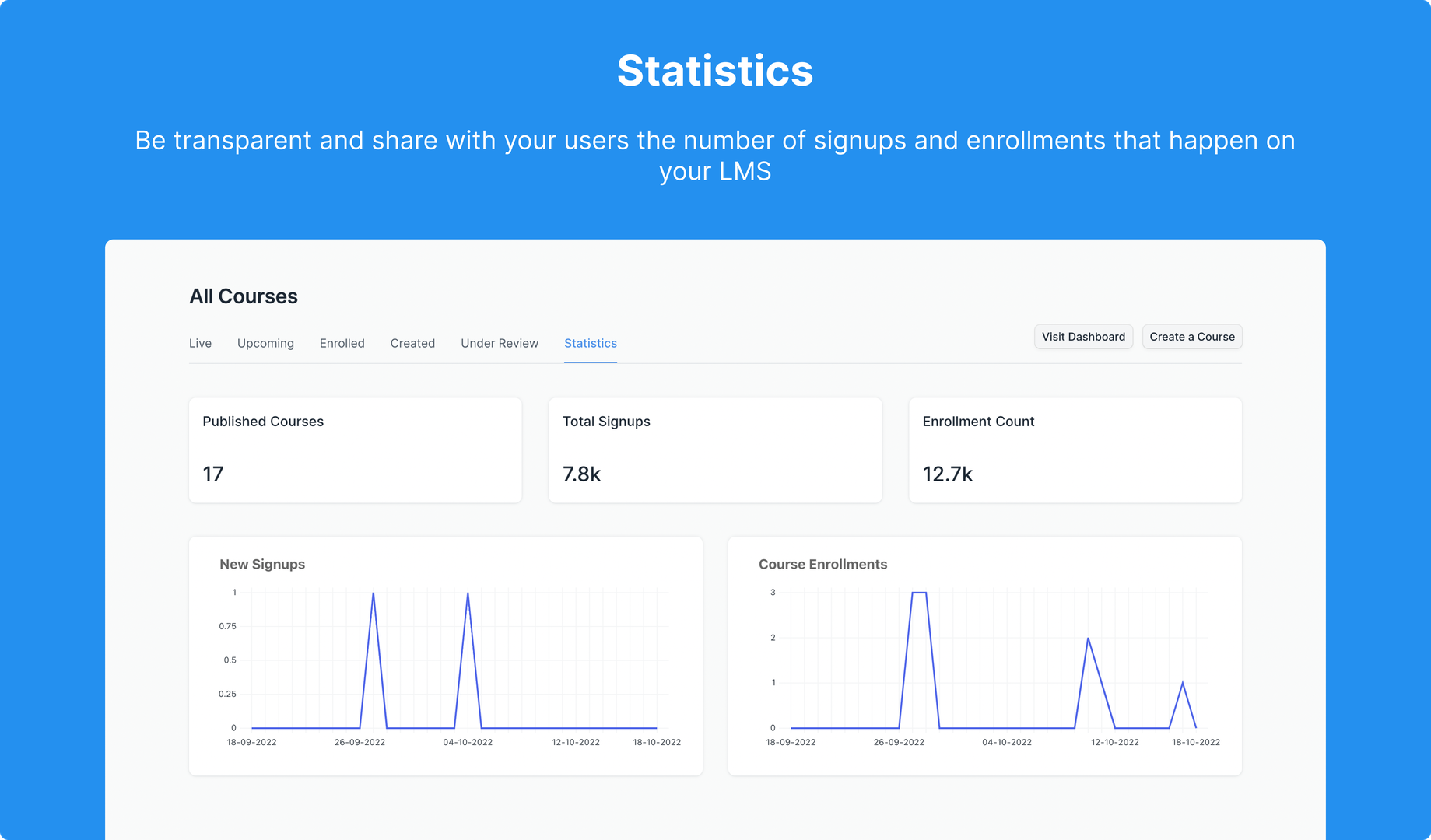 At Frappe, transparency is one of our core values. We have always strived to stay transparent. We wanted to make the daily signups and enrollment information of Frappe School and Mon School available to the public. So we added this as a feature to the app. The Course List page now has a section that shows these statistics to the users of the LMS.
Assignments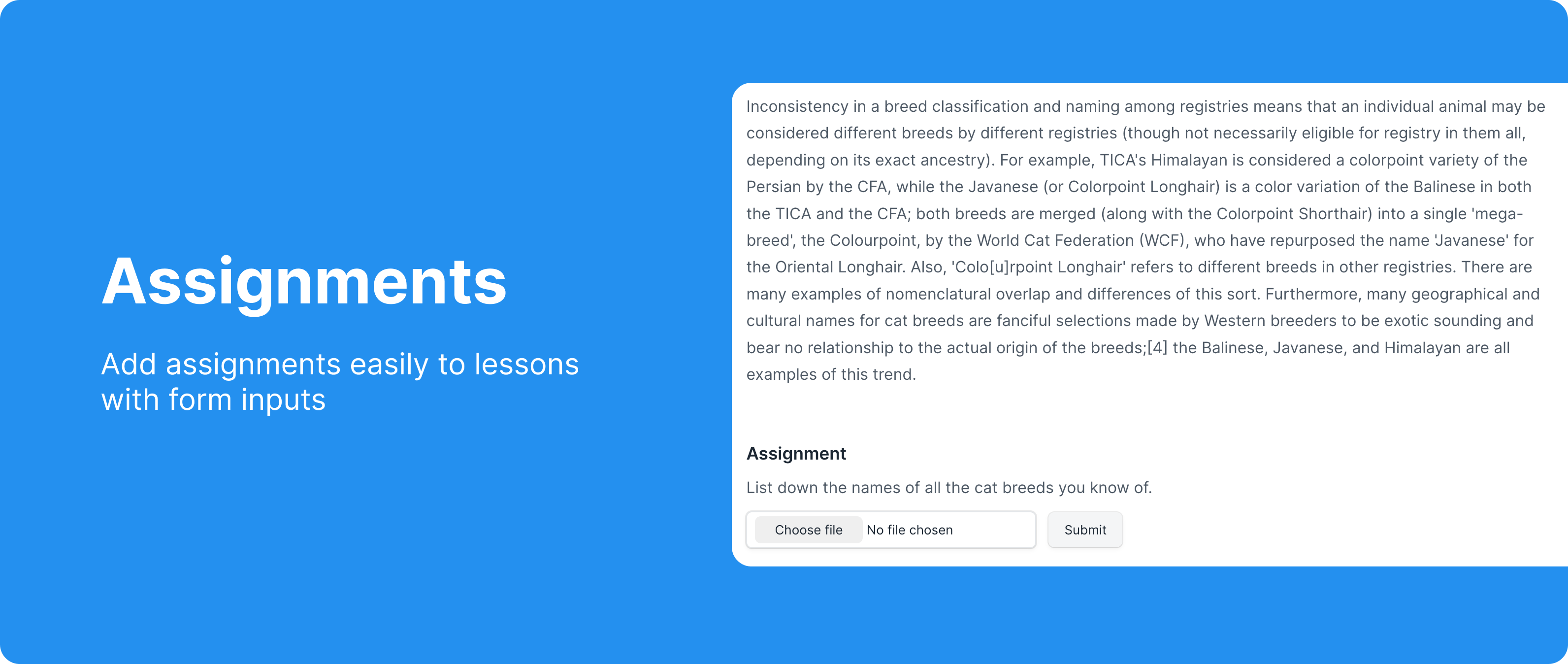 Previously, to add an assignment the course instructor had to use the markdown syntax. Now, there are inputs through which instructors can include assignments in a lesson. All they need to do is add the question and chose the file type in which the assignment will be accepted.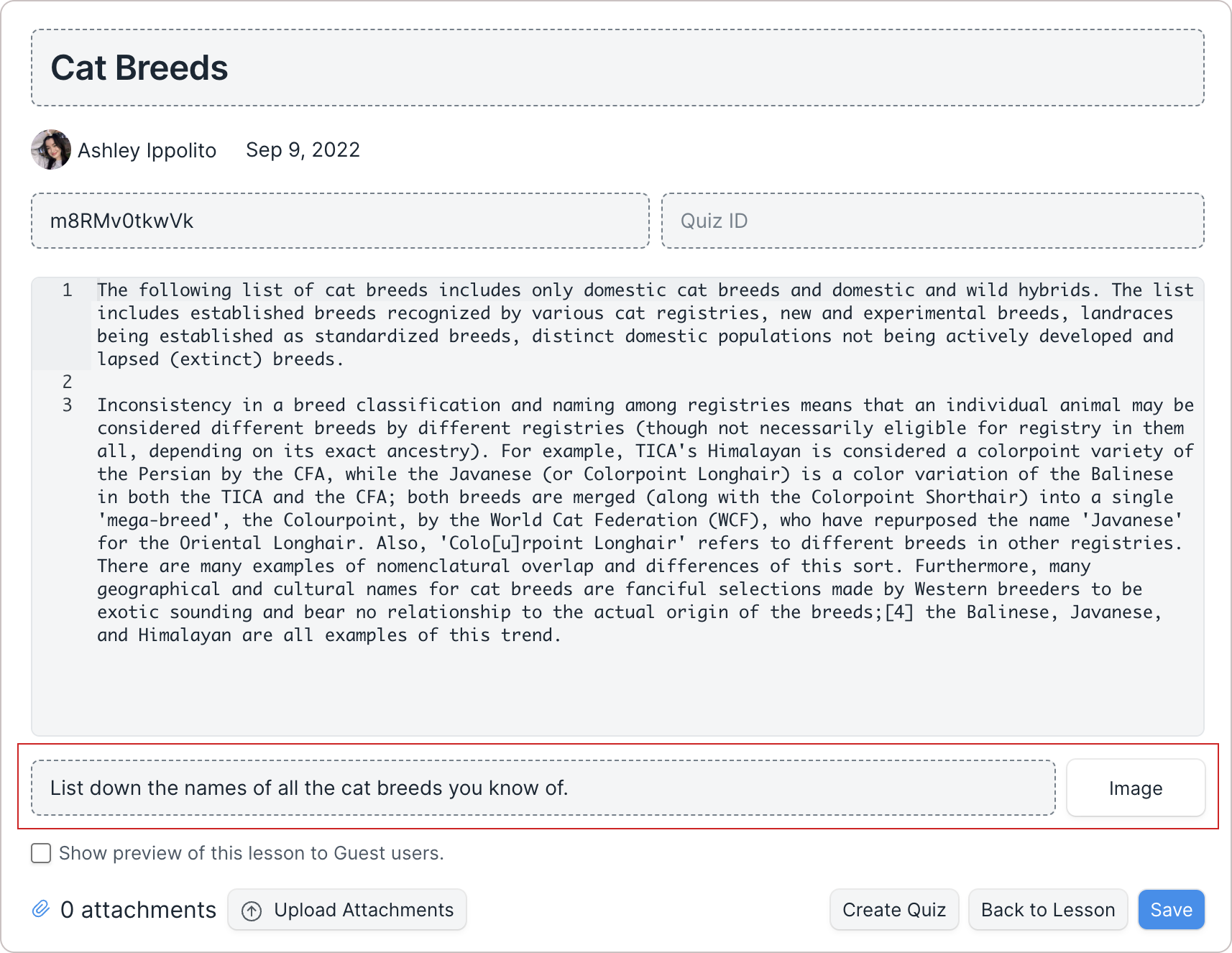 Others
Cleanup after the app is uninstalled.
Better toast messages.
Better notes on the lesson page for quizzes.
Improved modal UI.
Cohort and other fixes.
A title and subtitle can now be added to the LMS Statistics template.

---