Easy to Use, Open Source Learning Management System
Frappe LMS has a simple backend and a clean UI ensuring that the focus remains on learning
{{ title }}
Being used by more than 5000 users on

{{ title }}
Why Frappe LMS?
Check out some of the cool features that enhance the learning and teaching experience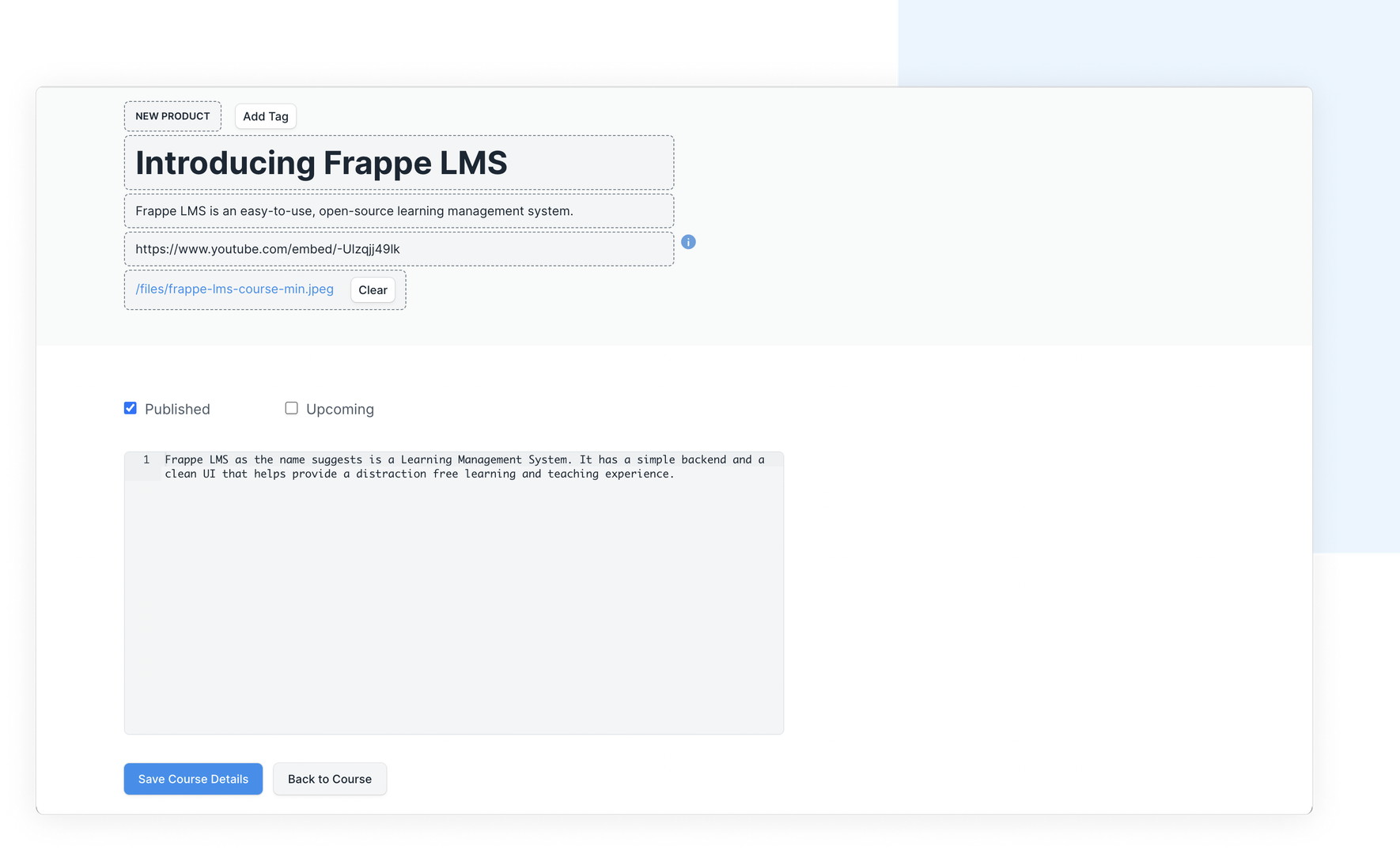 Create courses with ease
Build your course easily without getting overwhelmed by the system.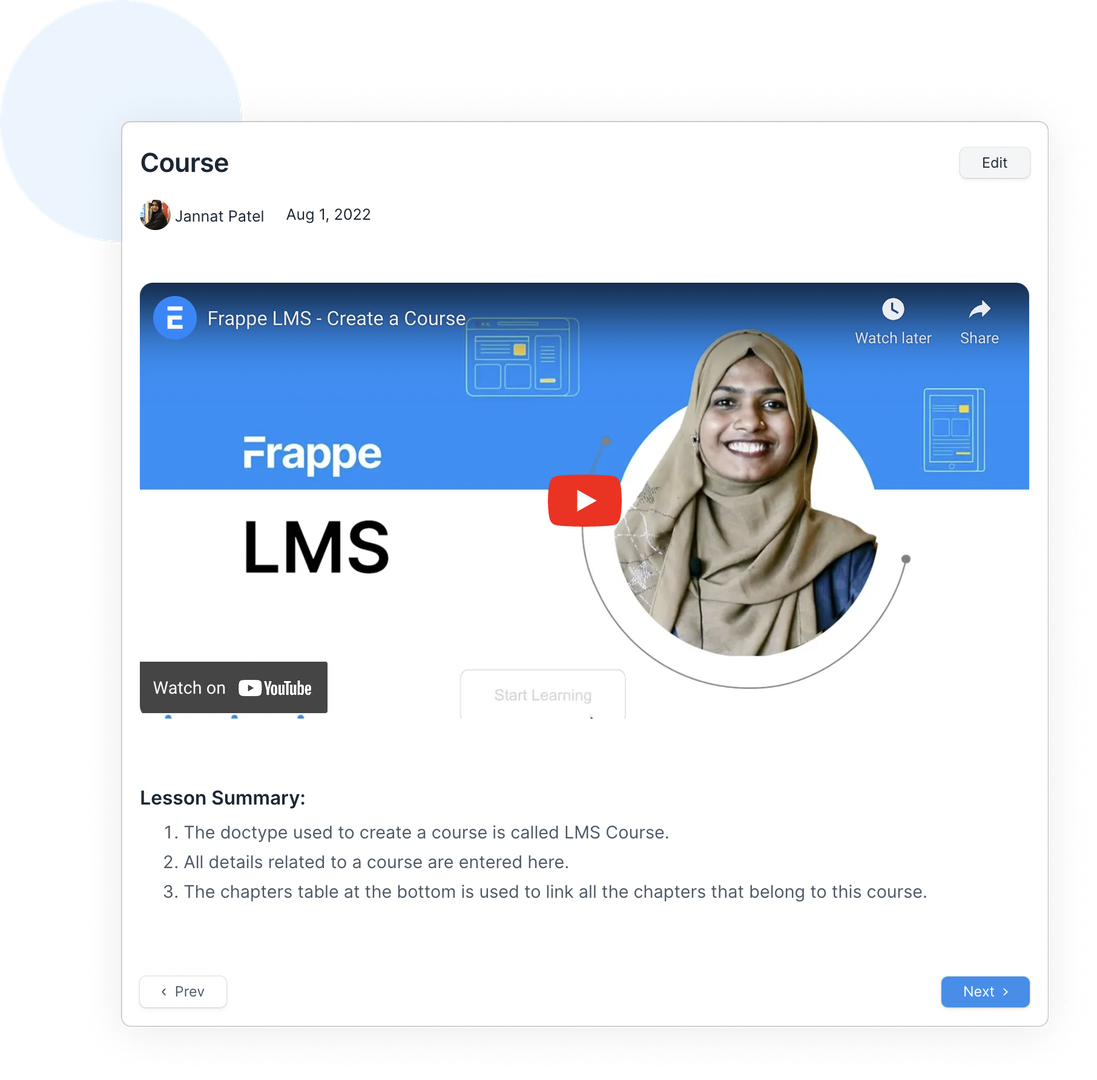 Lessons in various forms
Add lessons of various forms to provide a good learning experience. Lessons can be in the form of articles, videos, quizzes, or a combination of all of these.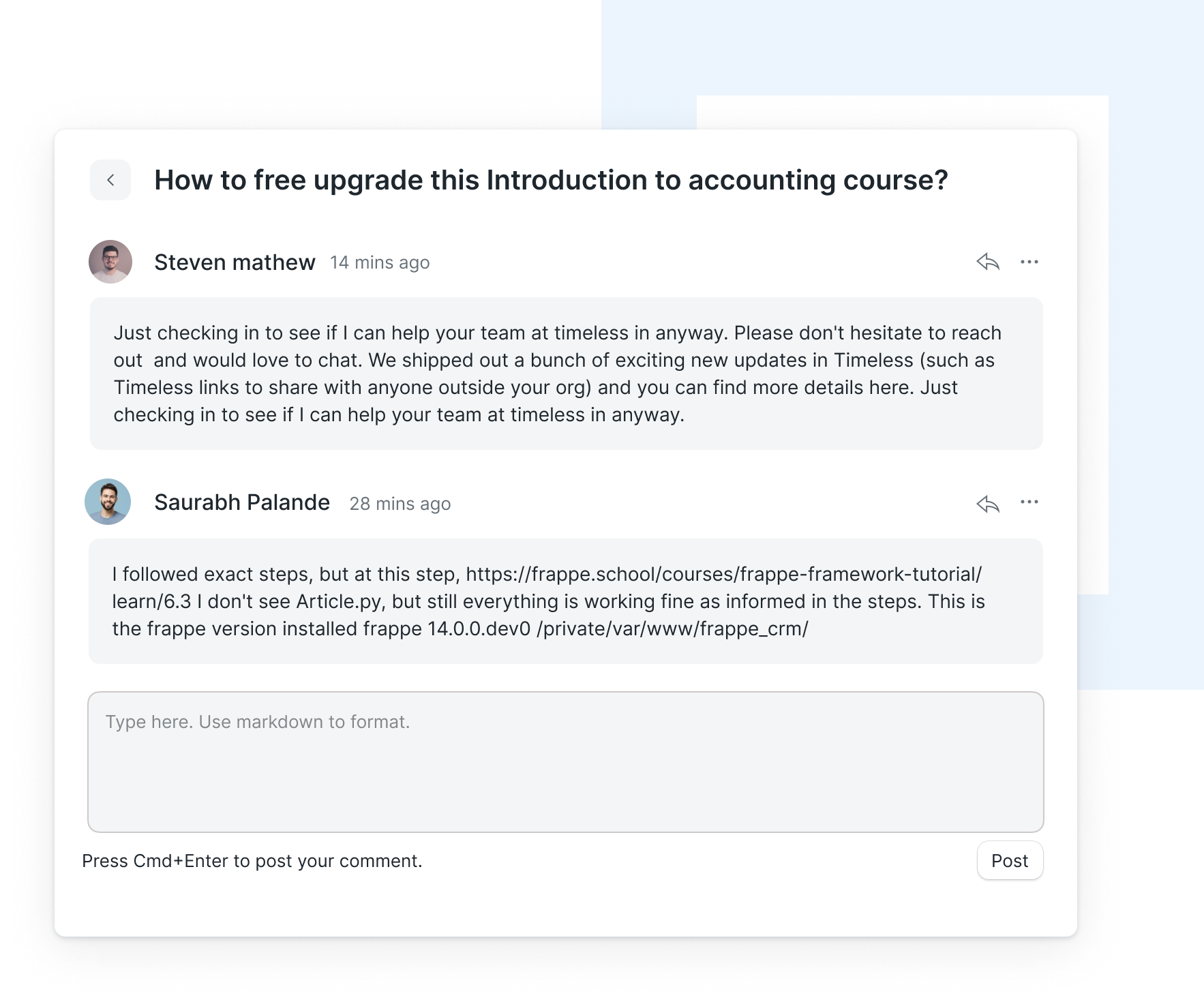 Connect with students
Course Instructors and students can reach out to each other through the discussions section available for each lesson and get queries resolved.
Engage with quizzes
Keep your students engaged with quizzes to help revise and test the concepts learned.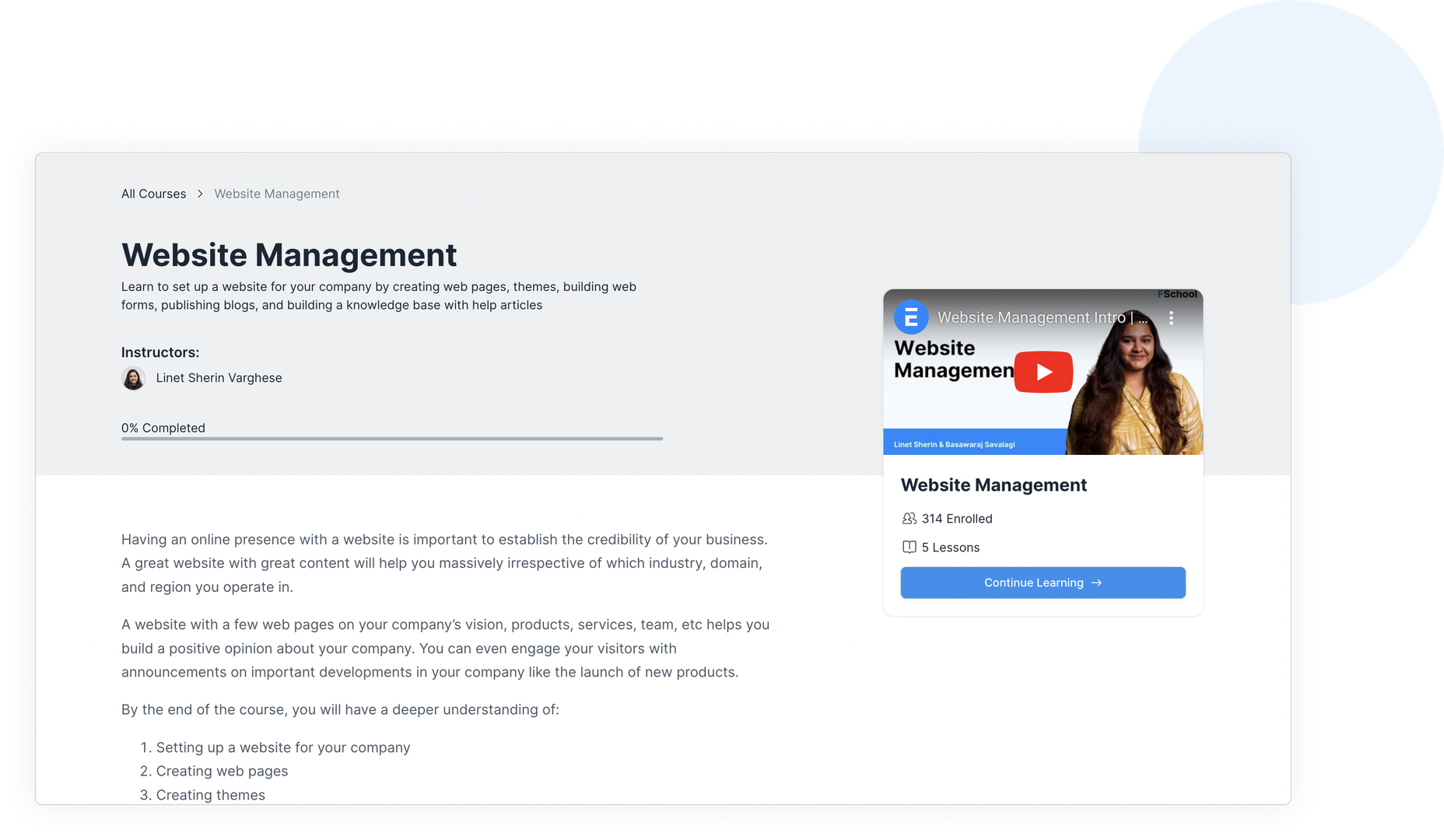 Clean UI
A clear UI that helps students focus only on whats important and assists in a distraction-free learning.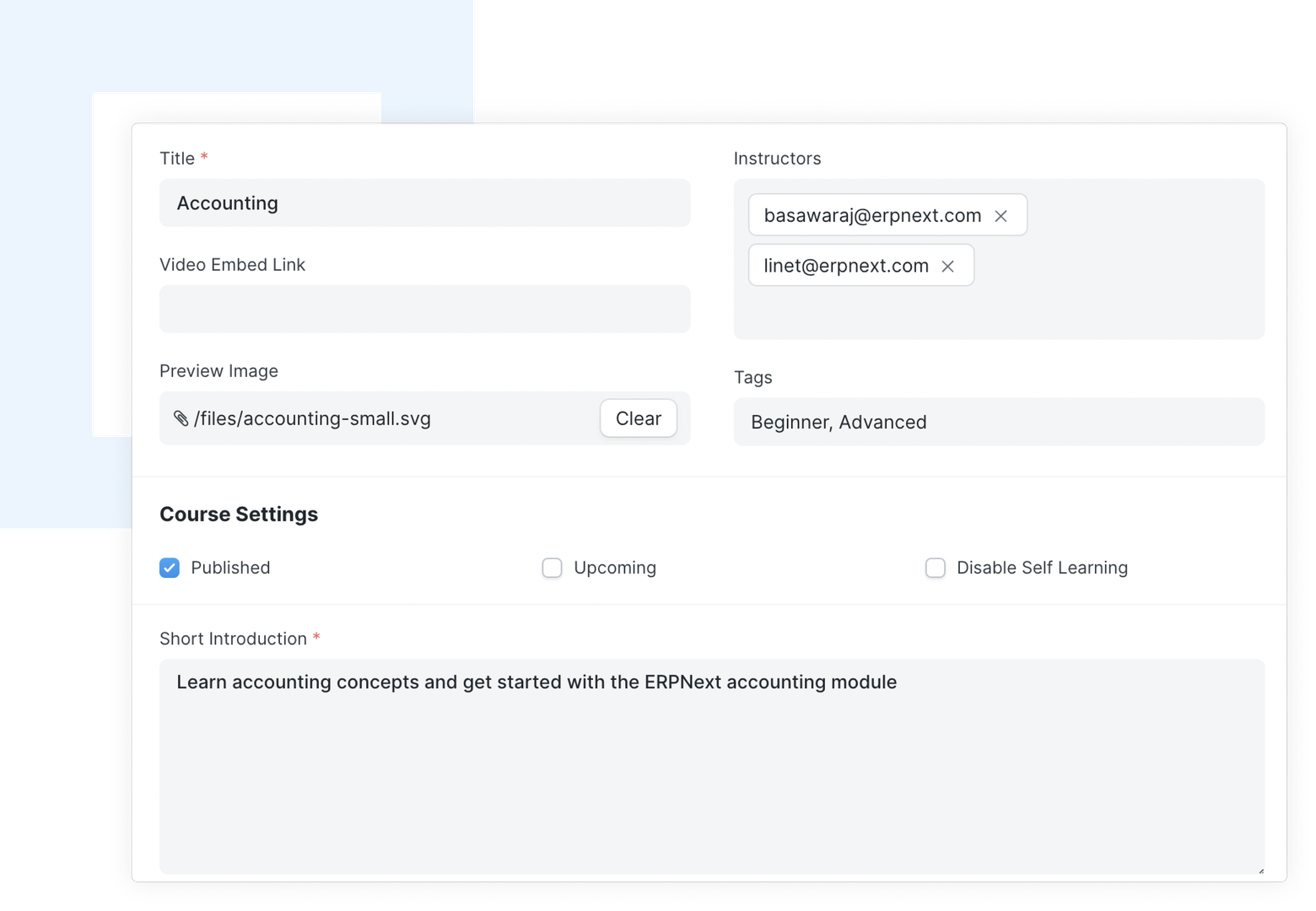 Simple Backend
Create courses and lessons through simple forms in the backend that you can analyze with the help of reports.
Ready to set up your own LMS?
Start your free trial today.