Updates from November 2022
Class, statistics dashboard, updated documentation, and others.
---
Class
A class is a group of students enrolled for the same set of courses at the same time. Only users with the role of Moderator can create classes on LMS. They can add students and courses to a class. On adding students, they can track the progress of each student. The progress page will display the Quiz and Assignment for each course of the class along with the scores and status of the same. It also lists the evaluation attempts of the students.
Statistics Dashboard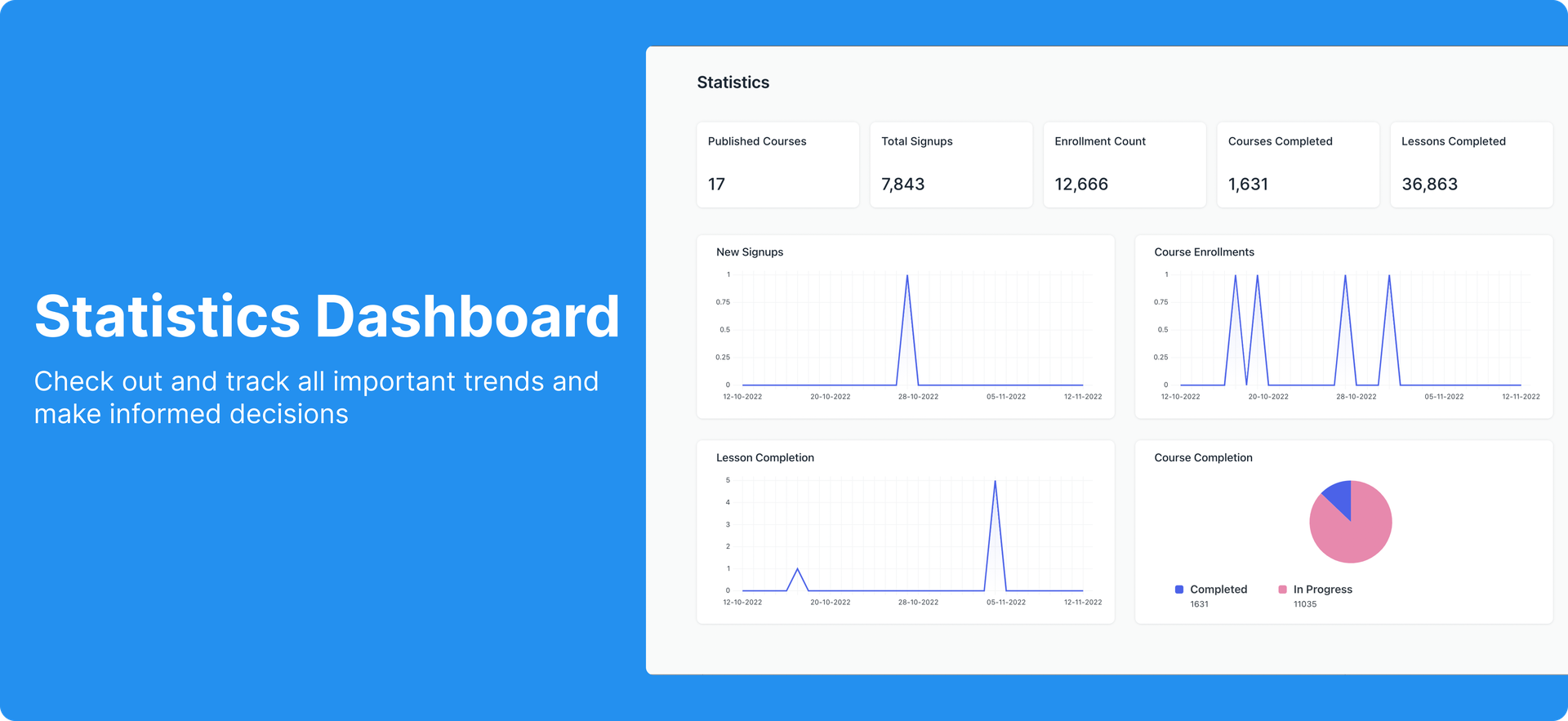 Previously, the LMS had a statistics section that showed the signup and enrollment trends. Statistics Dashboard is now a page on its own with some more numbers and graphs. You can now see the number of courses and lessons that are completed by the users. This information can also be viewed in a graphical format to get insights about the trends behind these figures. This dashboard will be visible to all kinds of users on the LMS.
Updated Documentation
You can now find updated documentation on the website. Since course creation and other important workflows are now available from the LMS portal itself, the documentation reflects the same. Documentation on Roles and Classes has also been added. The documentation page also has a new and improved look. You can check it out here.
Others
Now, after the app installation, by default, all of the important pages of the LMS will be linked to the site's navbar.
Quick links for Website Settings and Documentation page added to the workspace.
Proper messages and pages for permission restrictions.
---