Updates for December 2022
Onboarding steps, improved search bar, and other fixes.
---
Onboarding Steps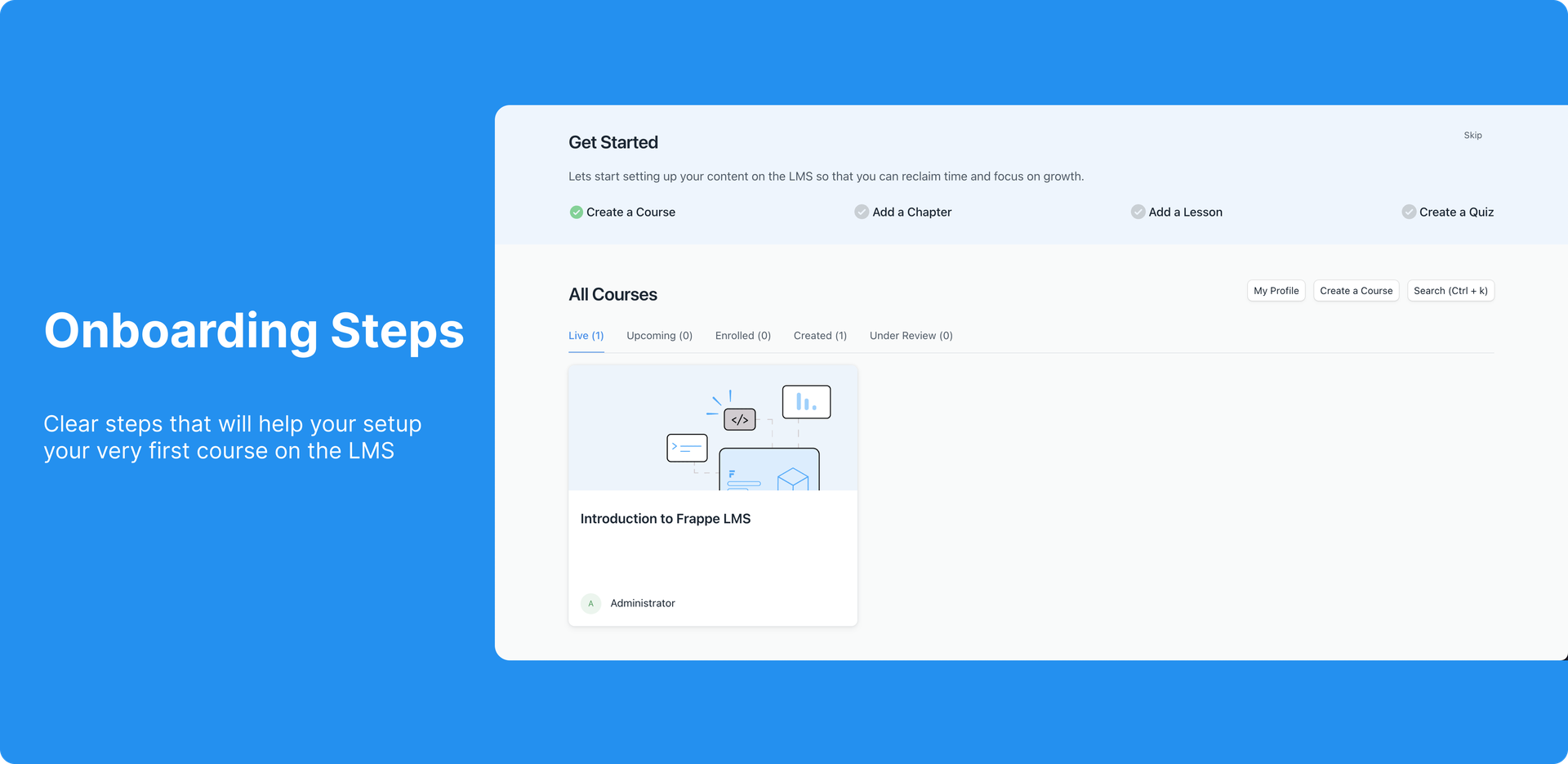 Now, on setting a new instance of the LMS, Moderators will see a few onboarding steps. These steps will help them set up their very first course. A header will be visible on every page to help them redirect to the right page after completing each step. Once all the steps are complete, the onboarding header will no longer be visible. They can skip the onboarding if they are already familiar with the process. Also, for any kind of user on LMS be it a moderator or a student, the default view is now the LMS Portal and not the desk.
Improved Search Bar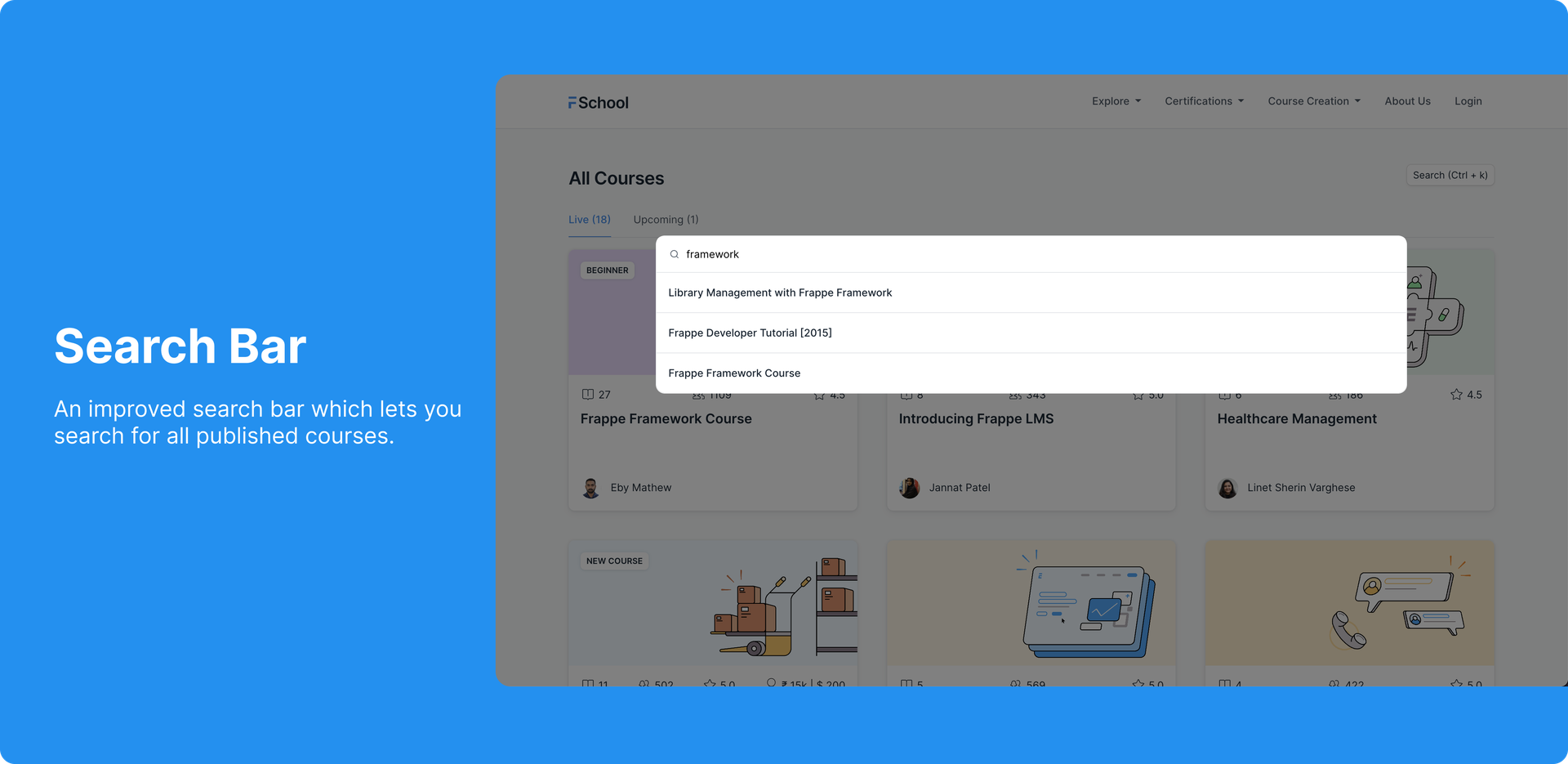 LMS now has a search bar with an improved look that lets you search through all the published courses. You can open the search bar using the button on the course list page or using the shortcut keys CMD + k or CTRL + k. No matter which tab you are in you can search for a course and it will appear in the list. On click, it will redirect you to the course home page.
Course count on tabs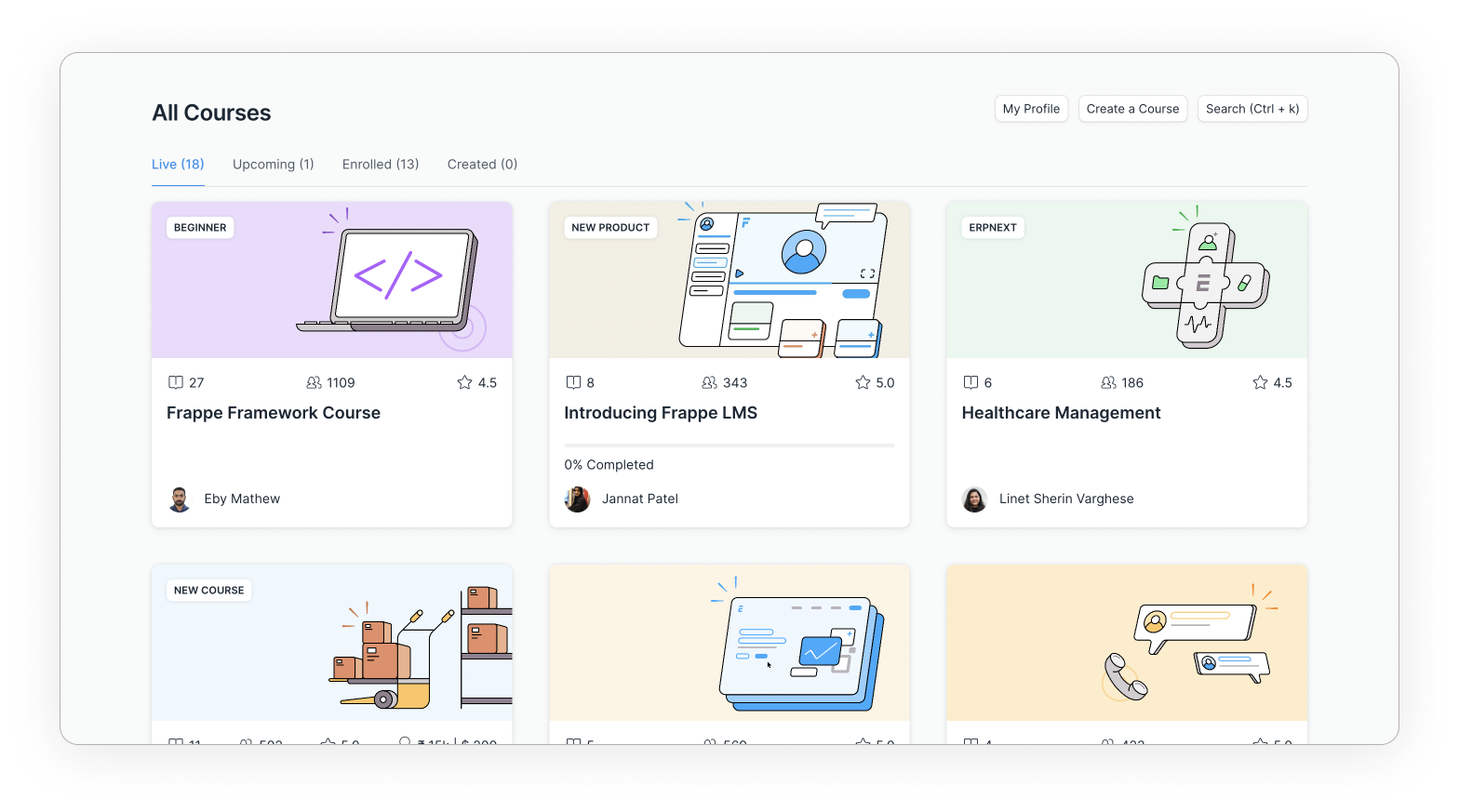 Course count will now be visible beside each tab indicating the number of courses that fall under them. This will save users some clicks and they won't have to visit the tabs that don't have any courses under them. A visible count is even more useful when the LMS instance is new and there aren't many courses.
Other Fixes
Wrong file type was shown in the lesson form. It will now show the correct value.
Removed extra double quotes that were getting added on copying the quiz ID.
Changed the message that appears on quiz submission. The message will not be conditional anymore. It will just be Score: 8/10
Workspace now has shortcuts for Users, Certificates, and Evaluations.
Space improvements in course form.
---