Updates for April 2023
Edit class and download certificates as PDFs.
---
Edit Class
The class creation process has now been simplified. To create a class, there will now be a modal instead of being redirected to a new page. Moderators can enter all the class details and save the class. Once a class is created they can also edit the class. All they have to do is click on the Edit button from the class page. They can then change the details and save them again.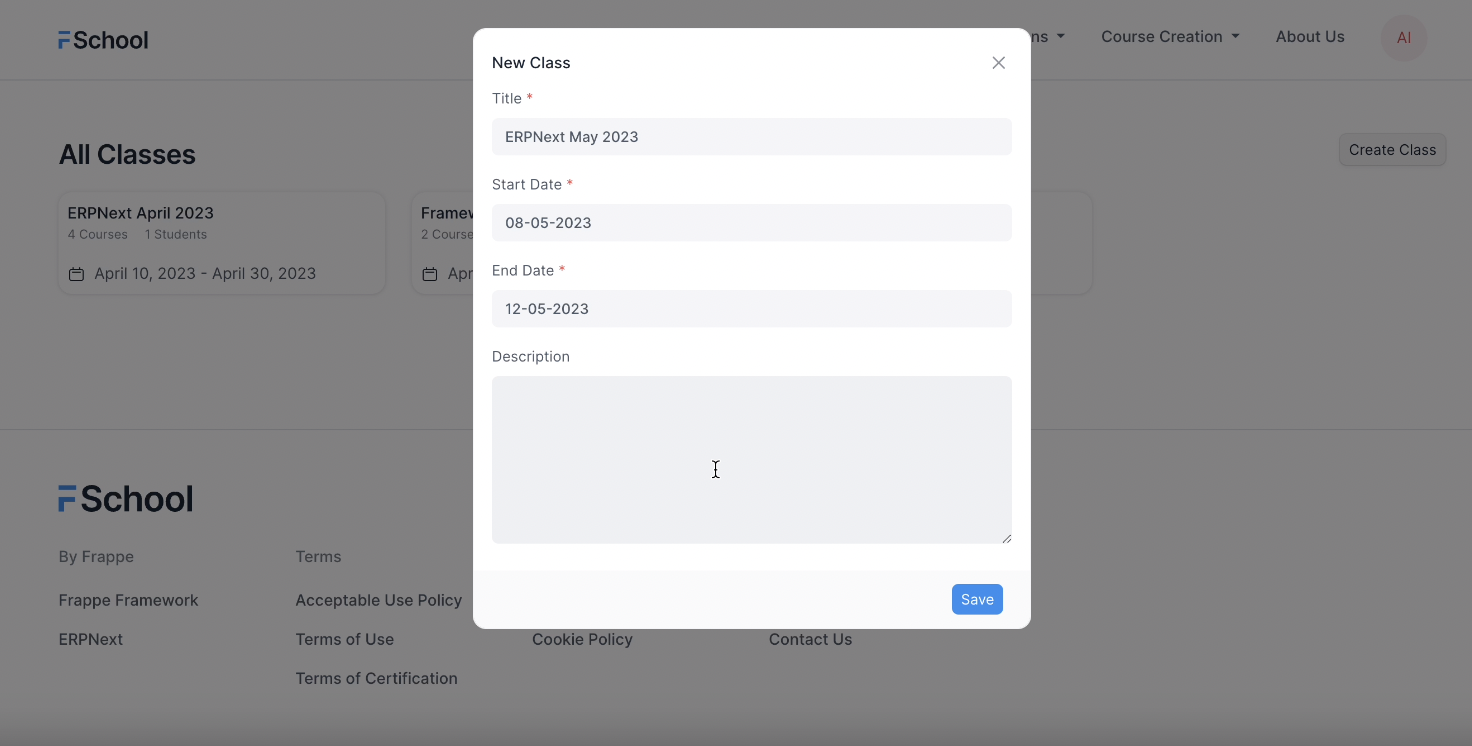 Certificate download as PDF
Users can now download a certificate as a PDF. Certificates in the form of PDFs will make it easier for users to share them with their employers or colleagues. They can download the certificate directly from the certificate page. Also, the certificate page now has a slightly new look.
---