Updates from September 2022
Course moderation, notifications, profile tabs, and LMS statistics template.
---
Course Moderation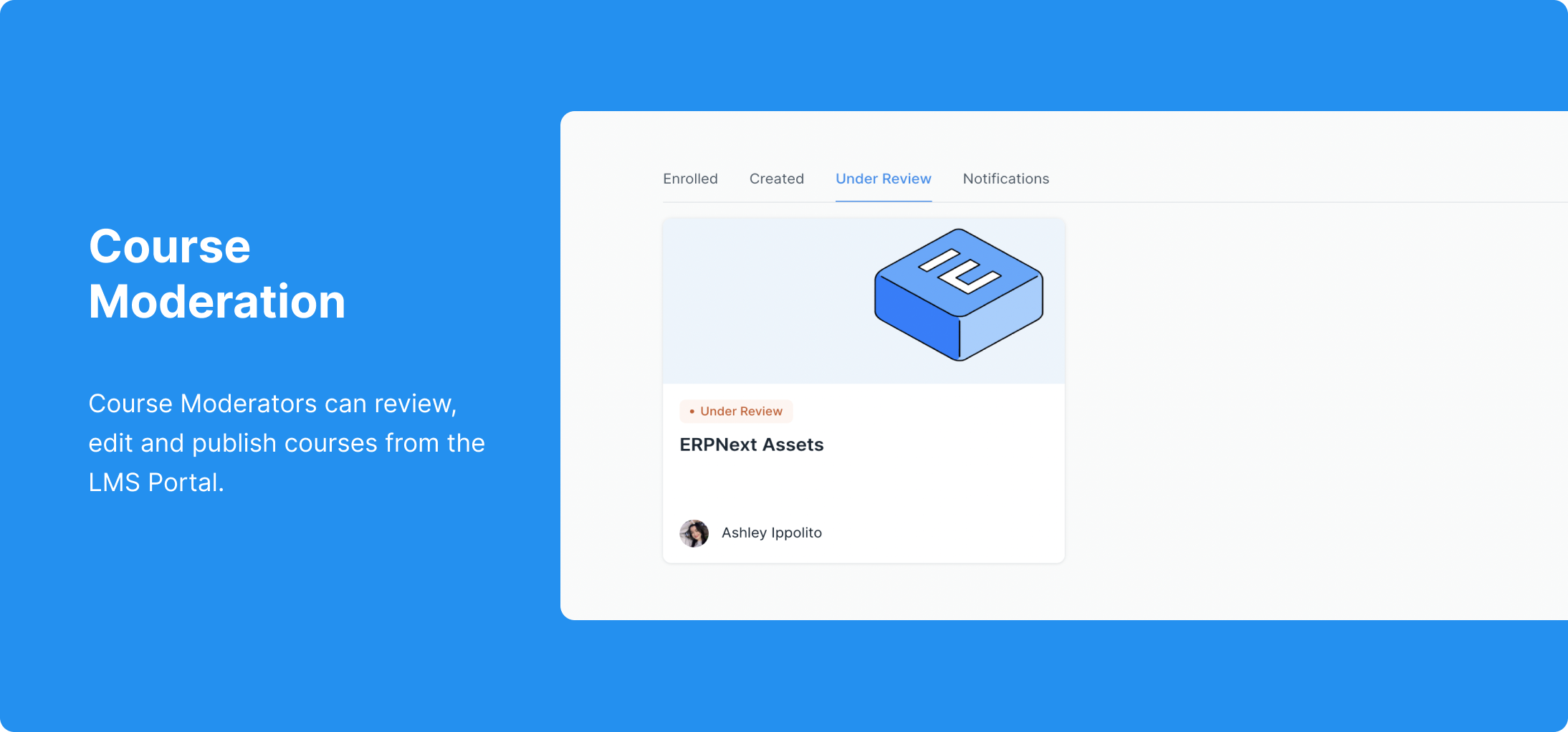 Now that the course creation process is through the LMS portal, it made sense to have the Course Moderation process from the portal as well. There is a new role now called Course Moderator which can be assigned to users. Users with this role will be able to see a new tab on the dashboard called Under Review. This section will list down all the courses that are currently under review. Moderators can review such courses and publish them from the portal itself. They can also edit any courses.
Notifications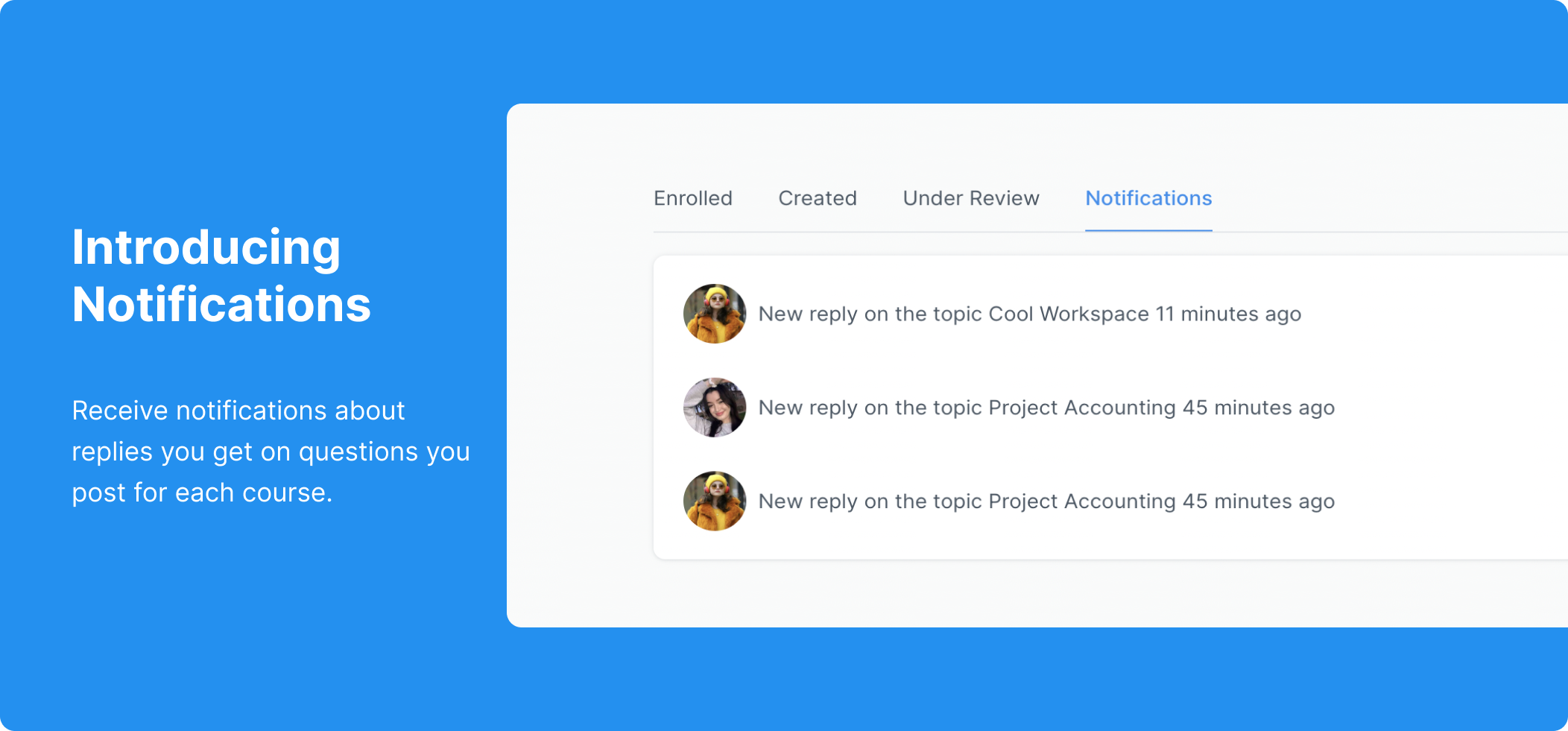 There is a questions section below each lesson where users can ask their queries. A new notifications tab has been added to the dashboard. Now, whenever someone posts a reply to the question you asked, you will receive a notification about the same. Also, course instructors will receive notifications about any discussions that happen in their courses.
Profile Tabs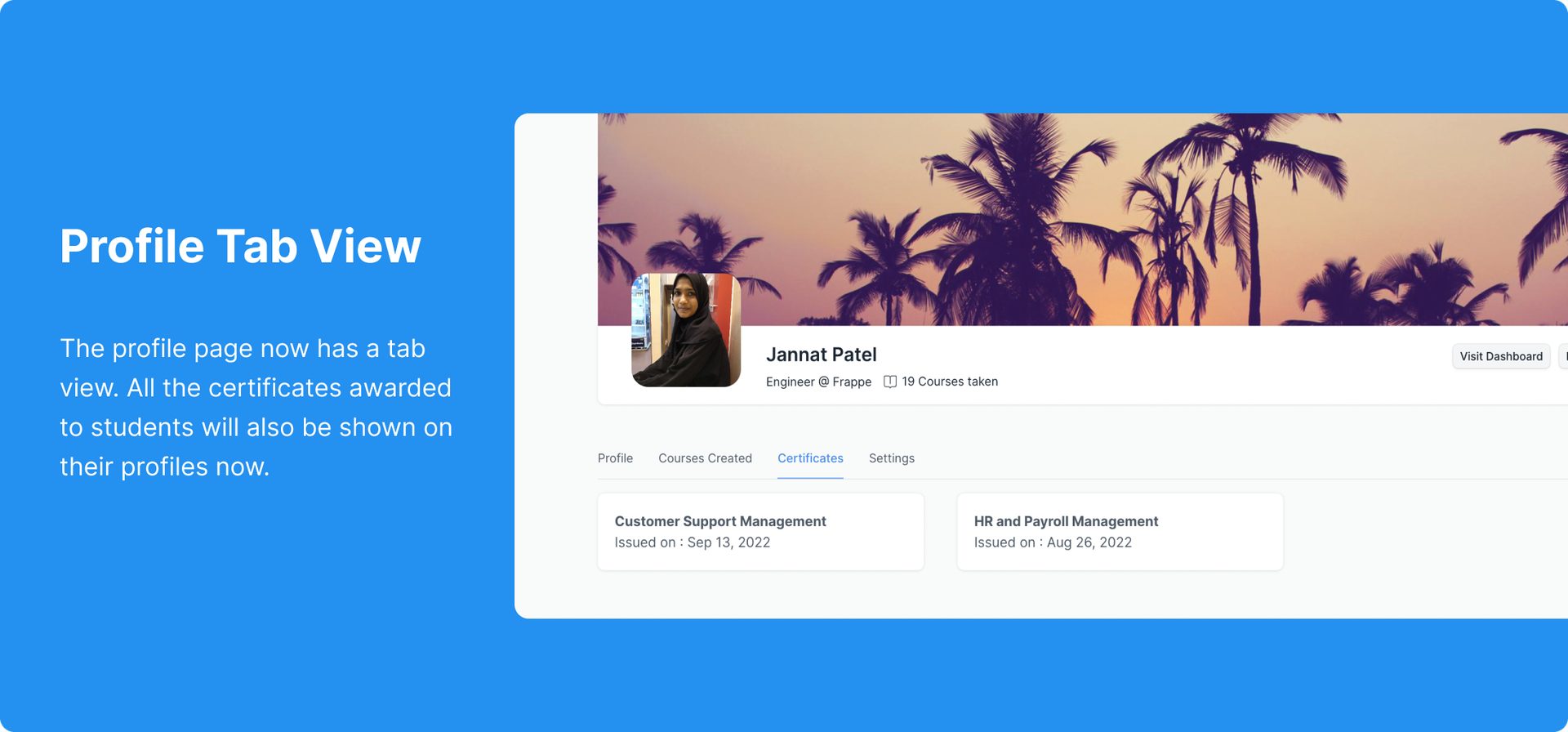 The profile page now has a tab view. All sections will be displayed in the form of tabs. The Profile tab will show all the general information that users add to their profile. The Courses Created tab will list down all the published courses that were created by this user. There are two new sections. The Certificates tab lists down all the certificates that the user has been awarded. The settings tab is visible only to Course Moderators. They can assign Course Instructor and Course Moderator roles to other users from this tab.
LMS Statistics Template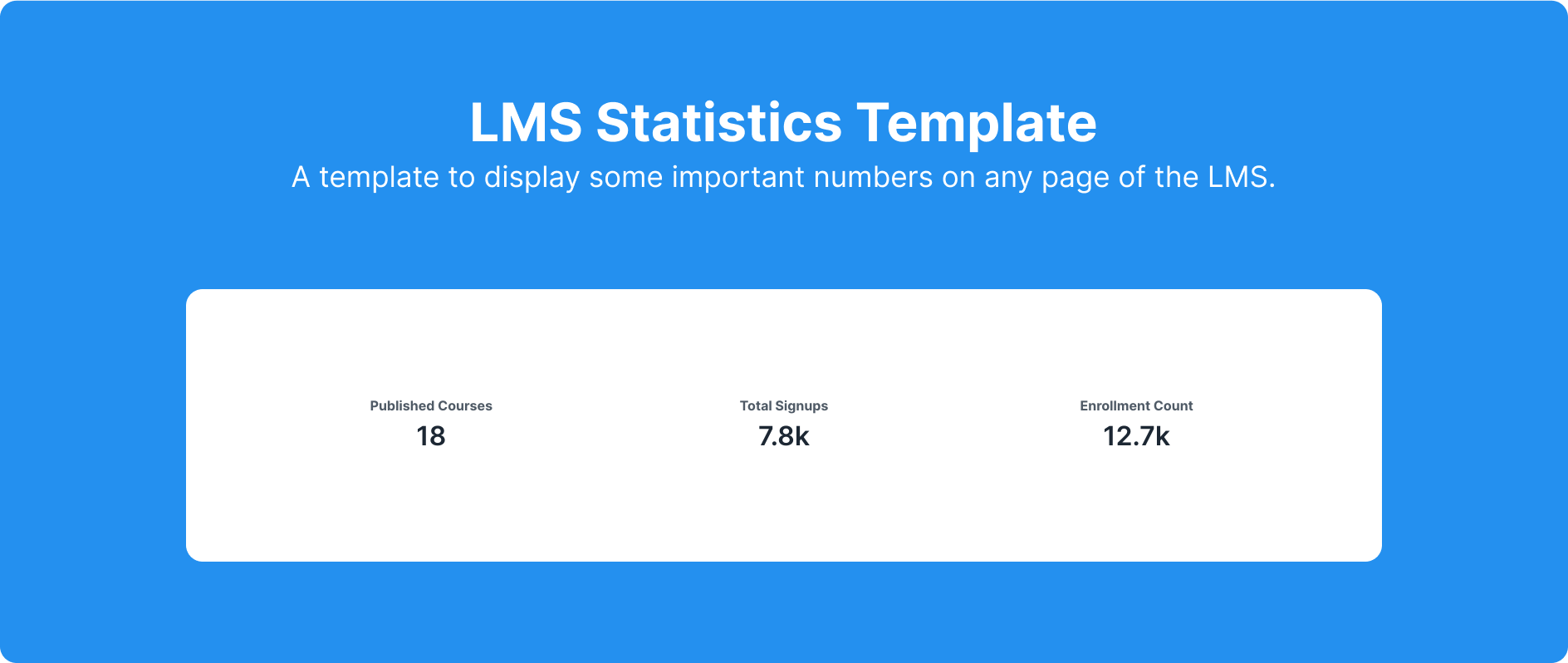 If you wish to make important numbers of your LMS public, there is now a template that you can use. With the LMS Statistics template, you can now show important figures like the number of courses published, the total number of signups and the enrollment count to your users. Since this is a template, you can use it on any web page through page building blocks.
---